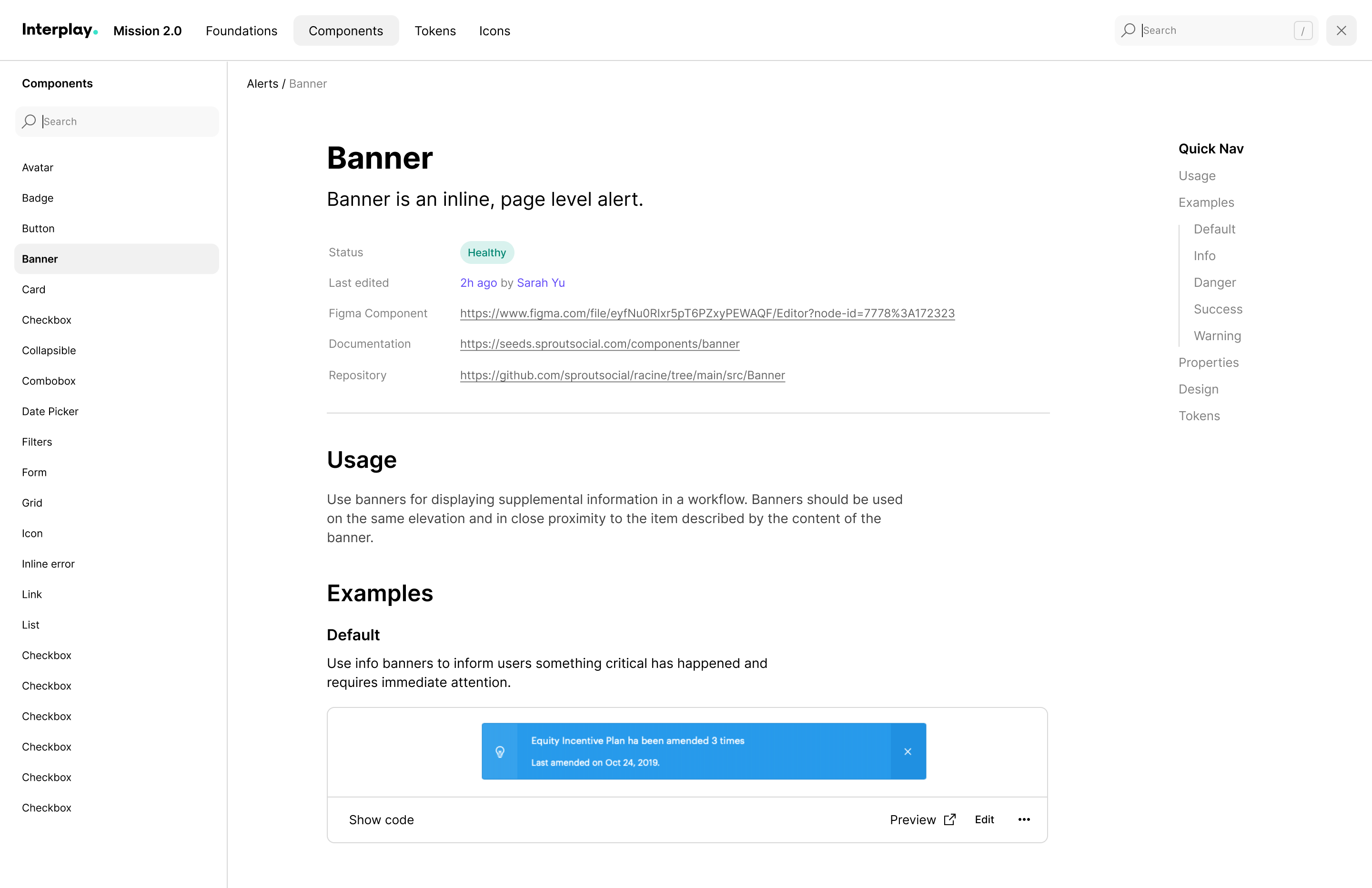 New Blocks in Documentation Editor
Interplay's documentation editor just got a power-up! We're introducing new blocks to enrich your documentation: Code Preview, Storybook Embed, Figma Embed, Details/Summary, and Video Block.
These additions offer a more dynamic, comprehensive way to present your design system. From embedding interactive stories and Figma designs to adding detailed code previews and engaging videos, your documentation has never been more informative and engaging.
Enhance your design system docs with Interplay's new feature-rich blocks!
Fixes & improvements
Converting Group to Autolayout converting Figma layers to code components
We should not use the default setting as it's often wrong, e.g. NextUI Navbar height. The default should be on the code component
We need to keep 'unset' to set the width when item scaled or pinned left and right. e.g. NextUI Card component
Fix bug with transform resizing
Support CSS filter shadows
Update shadow
Tweak dashboard layout
Add cover for projects
Update placeholder for Specs
Fix how projects are created to prevent DOM elements being added to the project
Reduce RTE Slash options in Specs
Dark mode tweaks
Fix bug with initial size being wrong
Fix z-index problem with tokens
Update default order for DS tabs
Update Tokens Empty State
Add Import DS
Update new DS modal
Dismiss onboarding when steps complete
Add app onboarding steps
Replace onboarding video with templates
Tidy up dashboard pages
Update Dashboard Layout
Update Plugin Empty State
Add Plugin Onboarding
Fix JSON to code parsing
Ensure Interplay context is loaded correctly
Add Example button when there are no examples
Fix issue with undo/redo not working
Only show selected state for RTE nodes when editor is focused
Fix JSON to JSX translation issues